Tours, Trips, or Activities, what is your fancy?
Tours, Koh Samui has a vast range of things to see or do, for a wide range of age groups
Whether you're searching for a Private Island Tour, Snorkeling trip, Kayaking, hiking/trekking, Island Safari, or Watersport Sea Safari we have it all. We take pride in our name, and the credibility we have achieved by that we sell to our customers the best tours on the Island offered by the highest rated tour operators
Our customers will pay for value for money, safety at all times, a high level of customer care, and reliability
The most popular trip from Koh Samui is the Angthong Marine Park, which is made up of 42 Islands.
You can enjoy snorkeling, kayaking, hike, beach time or simply relax on an unspoiled beach
This tour is a must if only joining one tour is in your holiday budget.
With a choice of boats, Speedboats and Luxury yachts to choose from, with an option for every budget
Or explore the surrounding Island Koh Phangan, Koh Som, Koh Taen, or Koh Mudson
Choose to book a private charter Catamaran, or Longtail Boat, or simply join a group tour
The choice is yours
If trekking or hiking is your thing then why not explore out stunning waterfalls, experience some spectacular views, and trek through the natural beauty of Koh Samui.
Cycling, ATV, SUP and much more are on offer for those searching for activities rather than chilling
We have a wide range of Extreme Watersports available, and a fabulous Sea Safari Jet Ski tour to Koh Phangan to explore beautiful bays and secret waterfalls
There is definitely something for everyone
Why not contact Samui Explorer today for some great recommendations. If you cant see what you like, or cannot decide then email Samui Explorer for a little assistance
Grab yourself a bargain and receive honest advice, based on your wants and needs
Or visit us at our office in the Big Buddha Coffee Shop located inside the Big Buddha Temple
https://www.samuiislandexplorer.com
Please take time to read our reviews below on Trip Advisor from previous happy customers
https://www.tripadvisor.com/Attraction_Review-g293918-d6563650-Reviews-Samui_Explorer-Ko_Samui_Surat_Thani_Province.html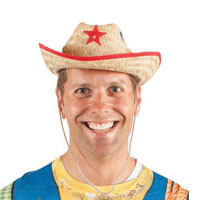 Watersport package and Safari's at affordable prices
Watersport are activities that many of us do not the opportunity to do in our own countries because of the weather and the expense.
On Koh Samui we can offer such activities at affordable discounted prices, with a reliable honest tour operator.
All tours or packages include return pick up from your resort, instruction by an experienced guide on all equipment, so no need to worry if this is your first time
You can choose from the Extreme Package
2hrs – 2.5hrs Duration
Return Resort transfer
Includes
15 Minutes Flyboard –
20 Minutes Jet Ski
15 Minutes on sofa
15 Minutes on ixo
Watch the video below to see how much fun you're missing
[stag_video src="https://www.youtube.com/watch?v=mfJvJ5VuvOY"]
Or,
JetSki Safari from Koh Samui to Koh Phangan – 3 hrs tour
You will explore secret waterfalls and relax at a tranquil bay before heading back on the ski.
This is a fantastic way to see the bays of Koh Phangan without taking a boat tour, and so much more fun.
The price is for 1 x Ski which seats 2 persons
[stag_video src="https://www.youtube.com/watch?v=eBRpLXmPKyw"]
Experience that adrenaline rush whilst on Koh Samui
For futher information or bookings contact Michelle or Jack at samuiexplorer@hotmail.com
or,
Pop into our office inside the Big Buddha Temple, Big Buddha Coffee Shop
Read our reviews on Trip Advisor and read what others have to say
https://www.tripadvisor.com/Attraction_Review-g293918-d6563650-Reviews-SAMUI_explorer-Ko_Samui_Surat_Thani_Province.html