Surat Thani International Airport arrivals from Don Muang International Airport Bangkok, to Koh Samui Island causes some confusion for lots of new visitors.
Please read through my blog to help you understand fully the process, and how to ensure that you choose the correct booking via Air Asia online booking system.
Booking Online with Air Asia Airlines
When choosing your destinations on the Air Asia booking system do not choose the arrival destination as Surat Thani Airport you must choose Koh Samui Island. This can be found further down on the right hand side
If you do not choose this Koh Samui as the destination the joint ticket option is not included. Once you arrive at Surat Thani International Airport, you must purchase a ticket for the Bus/Ferry joint combo ticket to Lipa Noi Pier Raja Ferry.
If you have chosen the destination as Koh Samui the Bus/Ferry Raja Ferry joint combo ticket applies.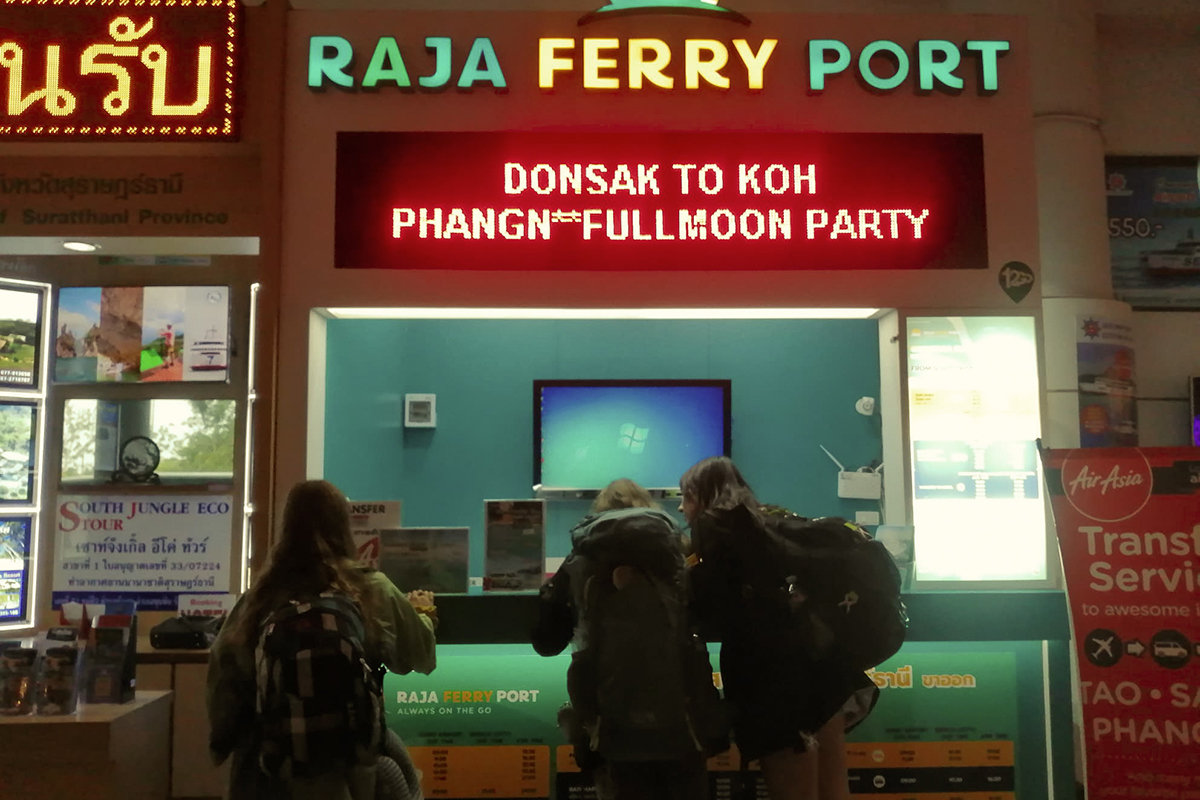 Surat Thani International Airport to Koh Samui Island, via Donsak Pier Raja Ferry
Once you exit the baggage re-claim you will see ticket booths to the right (see images) head to the booth and inform the staff that you have the joint ticket to Koh Samui. They will guide you to the buses.
To the front of Surat Thani International Airport, to the right will be buses from various companies. Make your way to the Phantip buses.
Standing by will be waiting staff, show them your sticker, and they will guide you onto the correct bus. Some buses will take the Koh Phangan passengers, because this is a different ferry.
The bus journey to Donsak Pier is approx 1.5 hours. Once you arrive at Donsak Pier the waiting staff will hand the ferry ticket and guise you to the correct direction for the ferry to Lipa Noi Pier Koh Samui with Raja Ferry.
The ferry ride to Lipa Noi Pier Koh Samui is 1.5 hours.
Once you arrive at Lipa Noi Pier, exit the ferry and walk down the sheltered walk way. At the end the drivers, and taxi will be waiting. A hotel transfer from Lipa Noi Pier is not included on the Air Asia Joint Ticket.
To book a private transfer to your hotel from Lipa Noi Pier, please contact us on the link here.