Fun In the sun with Samui Explorer
Fun times, fond memories and great times is exactly what you will find touring with Samui Explorer
Private Tailor-made tours are built based on exactly what you as, a customers chooses to see, or do
Not what others have chosen for you.
Not everybody comes to Thailand to see Temples or beaches.
Others may enjoy viewpoints, local village life, or maybe a local school
This is all possible with Samui Explorer
Listen to a testimonial from one of our recent customers – We enjoyed a fun day out exploring Funky bars, and beaches.
I made an itinerary covering mountain views, culture, Temples, beaches, Funky Bars and much more. Had lunch in stunning locations
We have so much to see and do on Koh Samui which most be tourist miss because they are not guided correctly or given the correct information
Get as much out of Samui on your holiday as possible!
Contact Michelle at https://www.samuiislandexplorer.com/en/contact/
Or visit Michelle and Jack at our office in the Big Buddha Temple, The Big Buddha Coffee Shop
2017 Samui Explorer is planning ahead for our customers
2017 Will bring new tours, new plans, and great discounts
Samui Explorer will be much more interactive with our customers
Tours which we sell, we have always carefully chosen for our customers, and recently added some exciting adrenalin rush activities off road, and on the water

2016 we added Luxury Yacht tours and Half Day Traditional Long Tail Boat tours to secluded Islands . Snorkeling, kayaking or simply beach-time
But 2017 we will offer fantastic discounts on most tours, and an agency inside our coffee Shop – The Big Buddha Coffee Shop Inside the Big Buddha Temple
We will incorporate coffee's and tour special deals, comfortable seating and fabulous views to enjoy relax and enjoy choosing the right tour for you
You Should Be With Us!
https://www.samuiislandexplorer.com/blog/samui-explorer-private-tour-company-koh-samui/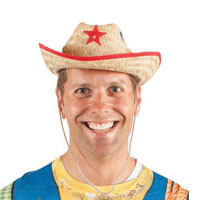 Watersport package and Safari's at affordable prices
Watersport are activities that many of us do not the opportunity to do in our own countries because of the weather and the expense.
On Koh Samui we can offer such activities at affordable discounted prices, with a reliable honest tour operator.
All tours or packages include return pick up from your resort, instruction by an experienced guide on all equipment, so no need to worry if this is your first time
You can choose from the Extreme Package
2hrs – 2.5hrs Duration
Return Resort transfer
Includes
15 Minutes Flyboard –
20 Minutes Jet Ski
15 Minutes on sofa
15 Minutes on ixo
Watch the video below to see how much fun you're missing
[stag_video src="https://www.youtube.com/watch?v=mfJvJ5VuvOY"]
Or,
JetSki Safari from Koh Samui to Koh Phangan – 3 hrs tour
You will explore secret waterfalls and relax at a tranquil bay before heading back on the ski.
This is a fantastic way to see the bays of Koh Phangan without taking a boat tour, and so much more fun.
The price is for 1 x Ski which seats 2 persons
[stag_video src="https://www.youtube.com/watch?v=eBRpLXmPKyw"]
Experience that adrenaline rush whilst on Koh Samui
For futher information or bookings contact Michelle or Jack at samuiexplorer@hotmail.com
or,
Pop into our office inside the Big Buddha Temple, Big Buddha Coffee Shop
Read our reviews on Trip Advisor and read what others have to say
https://www.tripadvisor.com/Attraction_Review-g293918-d6563650-Reviews-SAMUI_explorer-Ko_Samui_Surat_Thani_Province.html