Koh Phangan Island is located on the South East of Thailand. Only 30 minutes ferry ride from Koh Samui Island making it easy to hop from Koh Samui Island to Koh Phangan island.
Getting to Koh Phangan – Most travellers arrive at Koh Samui airport, then take the ferry to Koh Phangan.
Alternately you can take a ferry from Donsak, Surat Thani, or Koh Tao Island.
Koh Phangan, it famous for its beautiful beaches and bays. Although famous for its Full-moon parties once monthly, it is only around the Haad Rin area.
Koh Phangan has much more to offer tourists not seeking the party holiday.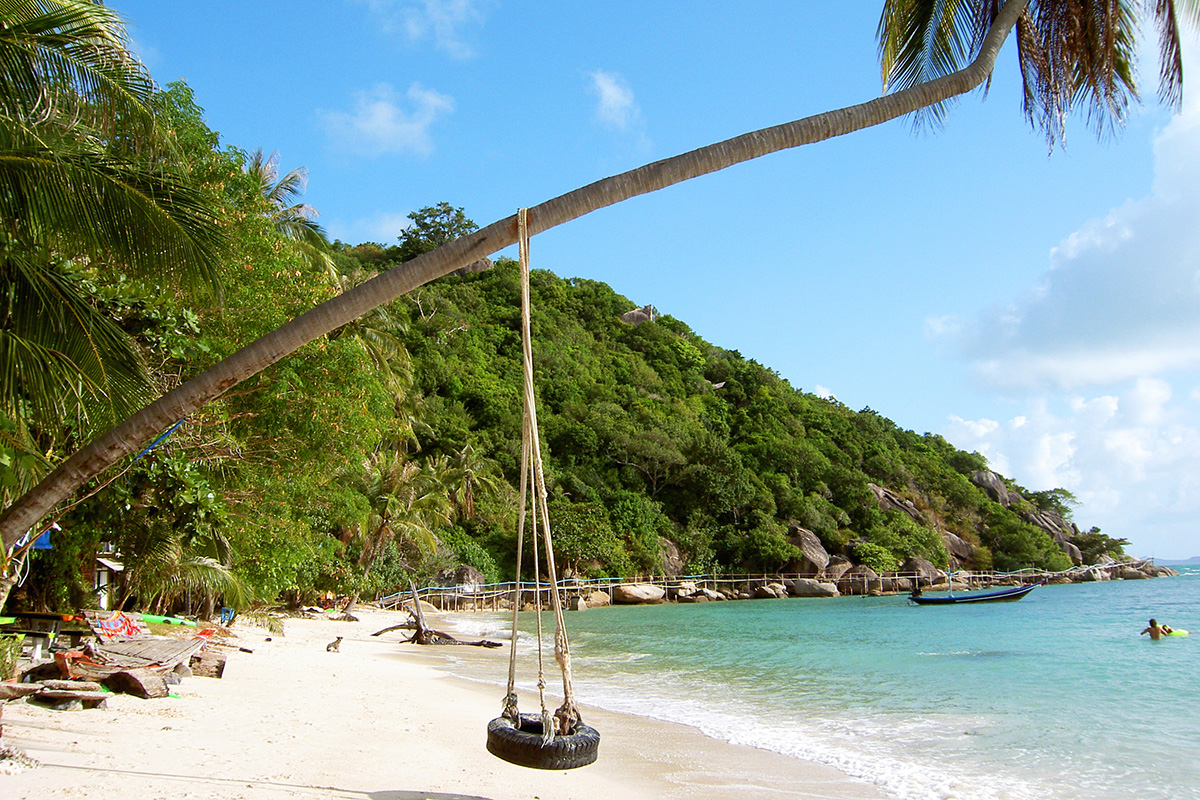 Koh Phangan offers a varied choice of accommodation from budget to 5* accommodation. Still you can find low cost beach bungalows with hammocks just like a picture postcards.
Breathtaking viewpoints, fabulous sunsets and funky chilled out bars and restaurants.
Koh Phangan is home for the Yoga lovers, and with that brings a varied range of vegetarian and vegan delights.
For a multi destination travel Itinerary , Koh Phangan is that perfect place to finish off. Wind down after activities, tours or trips, or simply too much travelling.