Southern Thailand, Laan Saka – Nakon Sii Thamarret Province
Nakhon Si Thammarat has a tropical rainforest climate. Temperatures remain very warm to hot throughout the year with some rain falls in all months.
February and March has about 90 millimetres (3.5 in) of rain fall each month, and wetter in October to December when very heavy rain may fall; November sees 631 millimetres (24.8 in) of rain on average each year.
Khiriwong is a village in Nakhon Si Thammarat Province of Thailand. It is known as the best ozone area in Thailand, located in the Lana Saka District home of many stunning waterfalls.
Khiriwong formly known as Baan Khun because it is located near the top of the hills in the mountains of Nakon Si Thammaret. Later it was renamed Baan Khiriwong after the Khiriwong Temple which means "House within the circle".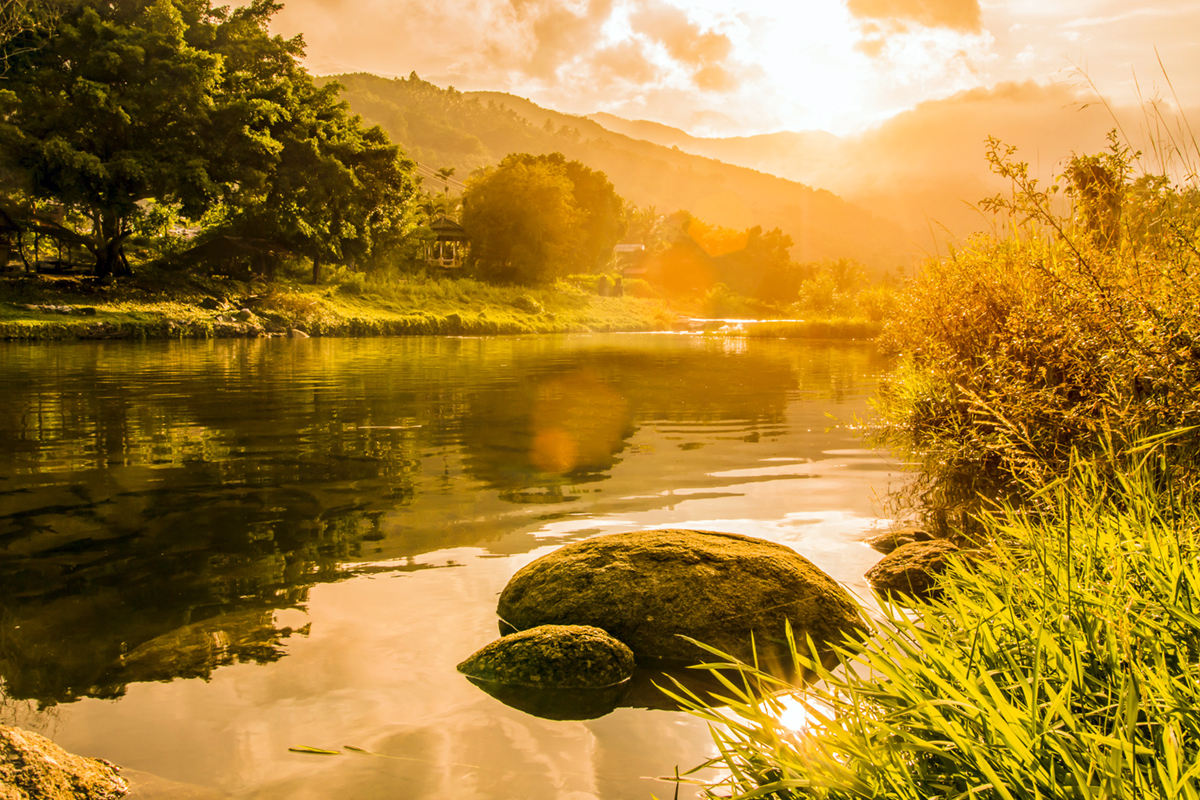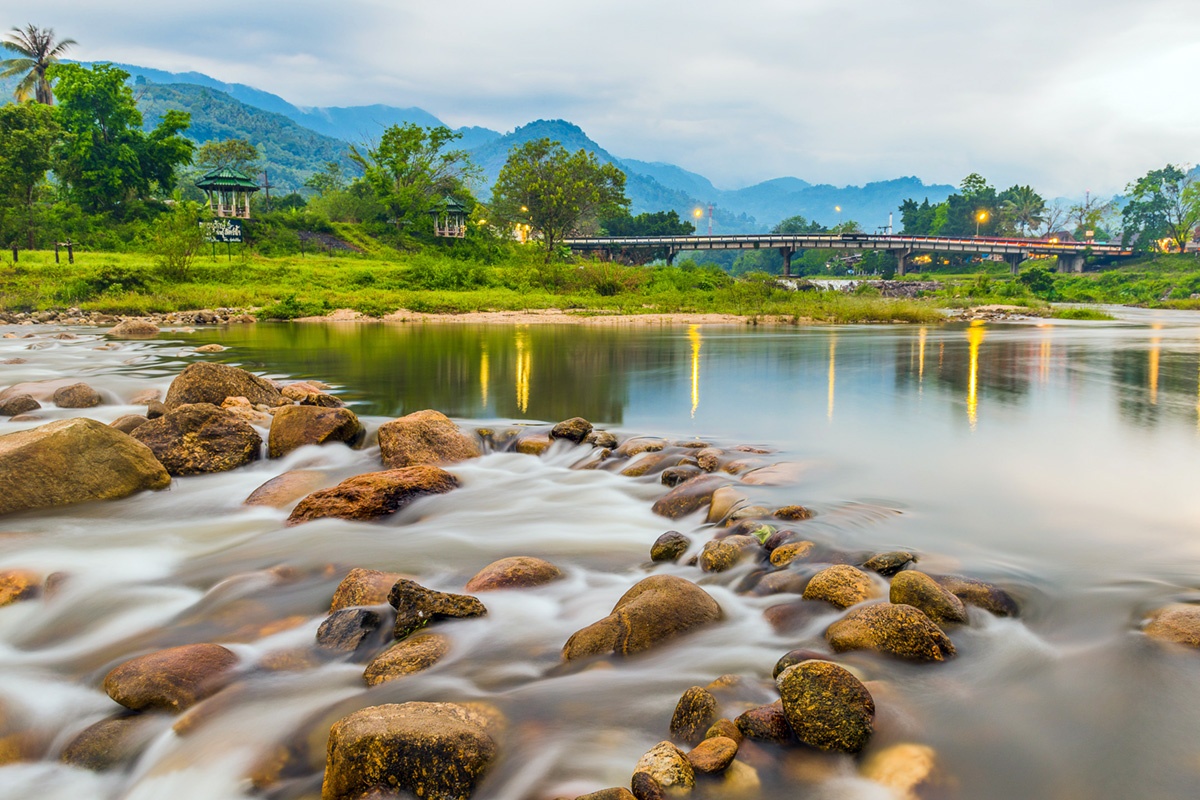 Khiriwong covers 90.42 Sq Kms, with five villages surrounding it. Bordered to the north by Yodpon mountain and south by Hia Sang mountain. The east Ringo mountain and to the west Luang mountain, situated in Surat Thani Province.
Baan Khiriwong is located in the valley, the river flows through the small village, fringed with small river side restaurants making it the perfect location to relax or enjoy swimming in its clear fresh waters.
Visitors to the village are mainly Thai people, and so you can enjoy a slower pace, embracing Thai culture, and delicious authentic Thai food at low prices.
The waterfalls and hills makes it the perfect location for those seeking to explore by foot, or take a hiking tour. The handcrafts are all made locally and sold in riverside shops, snack and fresh fruits from the hills are widely sold through the little streets.
Baan Khiriwong has something on offer for all age groups, and activities. Whether you choose to relax by the river, take a hiking tour, explore the local villages and waterfalls, or explore Lan Saka the choice is yours simply take in the beauty and breath the fresh clean air.