Freediving, advancing your snorkeling skills

Freediving is for travelers who like to explore the underwater world, but snorkeling skills add limitations to depth and duration.

Freediving, therefore, is for you, you new skills will allow you to dive deeper, and for longer durations

Koh Samui is a perfect location to explore your Freediving skills further.

We are fortunate to have the first Freediving PADI Academy on Samui with an experienced Freedivers as a trainer

Sophie, the very qualified and experienced free diver told me why she started free diving, and why it a great sport to learn for those wanting to improve snorkeling skills or for advanced training

Why did you start freediving?

I took a trip to Mexico 10 years ago. It was the first time I put a mask and snorkel on.
I was amazed by the beauty of the underwater world although a little frustrated not being able to be closer to the marine life

Then I decided to try scuba diving, but I was really not comfortable with the heavy equipment, this was definitely not for me
When I arrived back home to France, I discovered there was a freediving club, so I joined

First I was a little scared, as my career was an accountant and I wasn't really athletic. I soon came to realize however that Freediving can be enjoyed for anyone, any level of fitness.
Media often pictures Freediving as an extreme sport but in reality only a few practice to these extremes

Where did you start your training?

I spent the first 5 years in a club, back home in France. Mainly we would train in the swimming pool, and during the summer, organize trips to the Mediterranean, or nearby lakes. From, there on all my holidays were dedicated to the sport I love
Freediving has taken me to Egypt, Philippines, Indonesia, and Thailand. In Thailand, I advanced my training and discovered much more of the local Marine life

Freediving has really changed my life making and made me a much more confident, happy person
This is why I decided to become an instructor , to share my experiences and the knowledge of freediving to others

Freediving is really a nice practice, you learn a lot about yourself.

How to master your mind, and how to always stay in control
You are aware and pay much attention to the signals that your body sends to you, and you learn to understand your body more.

This can be very helpful and applied our daily life helping you to deal with situations differently like stress and anxiety.

Hi I'm Sophie

During a freediving course, your instructor  will teach you

to relax,
how to move underwater efficiently
breath properly before a dive
,

Breath-hold diving provides a lot of well being, just like dolphins or whales. We as humans have strong body adaptations whilst we are underwater.
For example, our heartbeat rate decreases and we feel more peaceful. With freediving you don't have to carry heavy equipment, so you will evolve underwater in complete harmony with the ocean, no noisy bubbles to disturb the silence.

The first rule we learn during a freediving course is to never free dive alone, this is a very important thing to remember
Freediving is a safe practice as long as you have learned the basic safety principles and you have a certified buddy to dive with.

For more information on Freediving training please contact Michelle on samuiexplorer@hotmail.com, or see the link below

For more activities visit our website below

https://www.samuiislandexplorer.com/group-tours/

Please take time to read our Trip Advisor reviews from previous customers

https://www.tripadvisor.co.uk/Attraction_Review-g293918-d6563650-Reviews-Samui_Explorer-Ko_Samui_Surat_Thani_Province.html
Catamaran private tours are simply the best!
Private Charters are what make wonderful holiday memories
Picture this – Idyllic beaches, crystal clear waters, and only your friends and family to enjoy it all with.
Catamaran – Turbo Cat [stag_video src="https://youtu.be/VE1mmPvRao4″]
With the capacity of only 12 persons, Turbo Cat is a small but comfortable catamaran perfect for small groups
You can explore the surrounding Islands of Koh Samui or Koh Phangan on a private Catamaran, doesn't get any better than this
Angthong National Park is also available but on request and at an additional charge
Included in the private charter
Activities
Stand Up Paddle Boards
Snorkelling
and if requested – Fishing Rods and bait
This is a delightful day out exploring the Islands, snorkeling or simply relax on Turbo Cat. Exploring some secluded bays around Koh Phangan, with crystal clear turquoise waters, perfect for snorkeling, and delicious Thai food to sample in funky restaurants built in the rocks
Enjoy some family fun time whilst on your vacation, or maybe a Ladies day, or Honeymoon?
 Gallary
For further information or to book, contact Michelle @ samuiexplorer@hotmail.com
Or
https://www.samuiislandexplorer.com/en/contact/
For all other tours available please see below
Private Tailor-made Island Tour From 2250 baht
Hiking Tours around Koh Samui From 2500 baht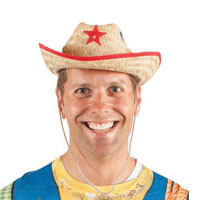 Watersport package and Safari's at affordable prices
Watersport are activities that many of us do not the opportunity to do in our own countries because of the weather and the expense.
On Koh Samui we can offer such activities at affordable discounted prices, with a reliable honest tour operator.
All tours or packages include return pick up from your resort, instruction by an experienced guide on all equipment, so no need to worry if this is your first time
You can choose from the Extreme Package
2hrs – 2.5hrs Duration
Return Resort transfer
Includes
15 Minutes Flyboard –
20 Minutes Jet Ski
15 Minutes on sofa
15 Minutes on ixo
Watch the video below to see how much fun you're missing
[stag_video src="https://www.youtube.com/watch?v=mfJvJ5VuvOY"]
Or,
JetSki Safari from Koh Samui to Koh Phangan – 3 hrs tour
You will explore secret waterfalls and relax at a tranquil bay before heading back on the ski.
This is a fantastic way to see the bays of Koh Phangan without taking a boat tour, and so much more fun.
The price is for 1 x Ski which seats 2 persons
[stag_video src="https://www.youtube.com/watch?v=eBRpLXmPKyw"]
Experience that adrenaline rush whilst on Koh Samui
For futher information or bookings contact Michelle or Jack at samuiexplorer@hotmail.com
or,
Pop into our office inside the Big Buddha Temple, Big Buddha Coffee Shop
Read our reviews on Trip Advisor and read what others have to say
https://www.tripadvisor.com/Attraction_Review-g293918-d6563650-Reviews-SAMUI_explorer-Ko_Samui_Surat_Thani_Province.html